From this weekend anyone can visit the caves at Cueva del Molín dairy to experience the richness of the Cabrales cheese maturing process
Asturias' nickname, land of cheeses, is well deserved as this tiny Principality produces over 40 different cheeses. Not surprisingly, one of the best blue cheeses in the world, Cabrales Cueva del Molín, is made in the region.
If you ask any Asturian kid what does Cabrales smell like, they will probably grimace in disapproval. Usually kids don't like strong flavours or smells and everyone can tell when there is Cabrales on the table. Luckily, many grown-ups get to love strong, intense blue cheeses. If you are one of them, it is worth travelling to Asturias, not only to try Cabrales Cueva del Molín but also to enjoy the road that leads you there.
Cabrales is a Spanish semi-hard, fatty blue cheese and without doubt the most popular Asturian cheese.
Cueva del Molín is a family run dairy, based in Cabrales. They produce sixty tons of cheese a year and they process around 4,000 litres of milk every day. To qualify as a D.O.P product (Protected Designation of Origin, PDO), Cabrales must be made in the homonymous county or three villages in Peñamellera Alta, Oceño, Cáraves and Rozagás. Cabrales cheese can be produced from cows' milk or a combination of sheep, cows and goats' milk as well. Cueva del Molín is made from cows' milk only and the milk is provided by Central Lechera Asturiana. The elaboration process starts with raw, unpasteurized milk.
Manuel Rodríguez, the artisan cheese maker head of the dairy, explains that he started in the cheese business in 1997. Born and bread in Cabrales, he knows his cheese and good proof of it is that in the latest World Cheese Awards in London his Cabrales won the Super Gold medal, meaning that his is one of the best blue cheeses in the world.
The only milk they can use to produce this D.O.P. cheese has to come from cows that graze on the green and wild Cabrales' pastures or those three villages in Peñamellera Alta. You can find Cabrales Cueva del Molín cheese in most places in Asturias, but to understand its nuances it is worth travelling to the foot of Picos de Europa National Park, where this cheese is produced. It takes at least more than two months to produce one single Cabrales cheese. Manuel says that the flavour of the cheese varies depending on how long they leave it in the caves for. Its colours and texture vary as well. The cheese is white at first but after some time in the cave it gains its characteristic blue colour.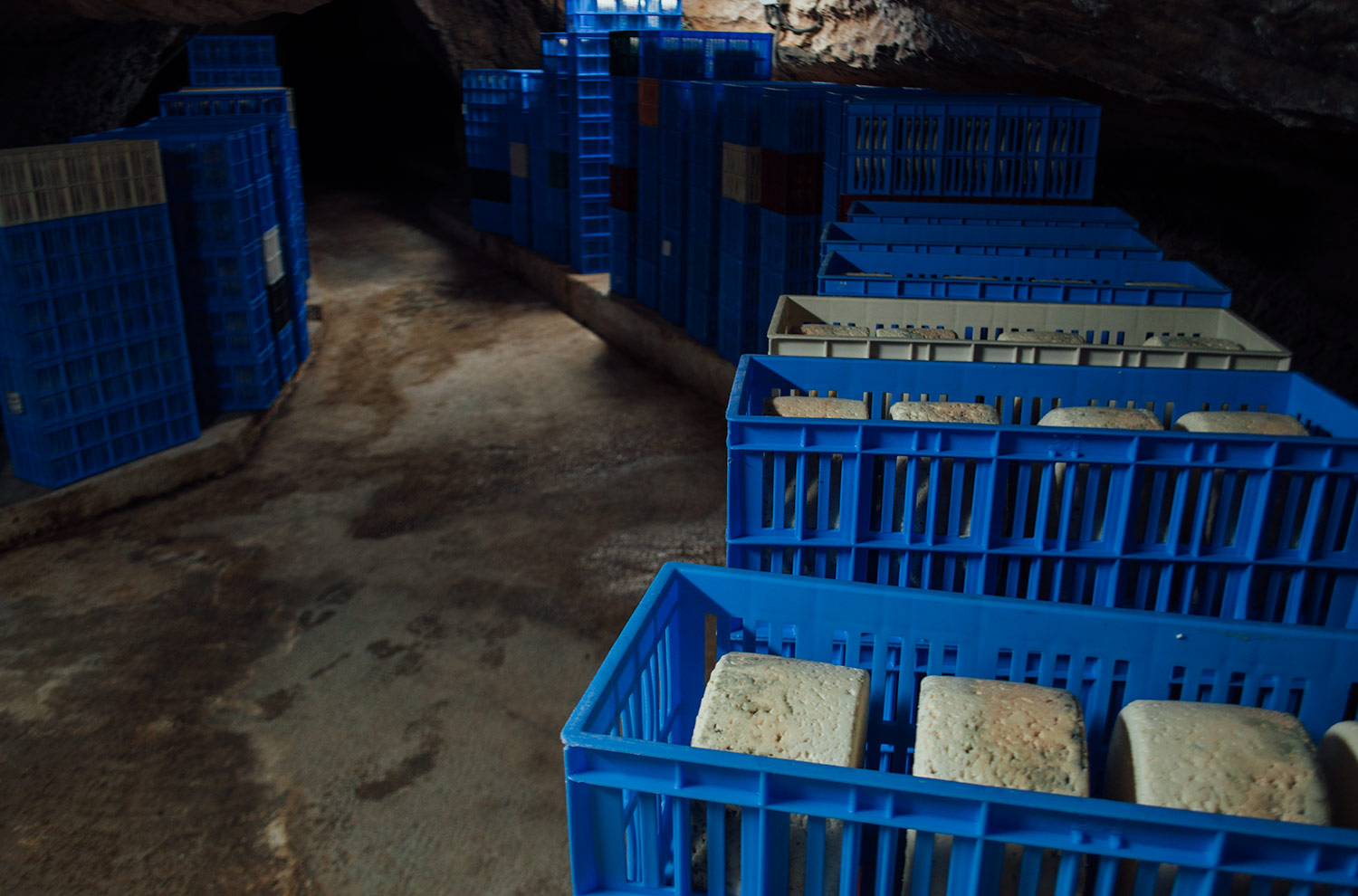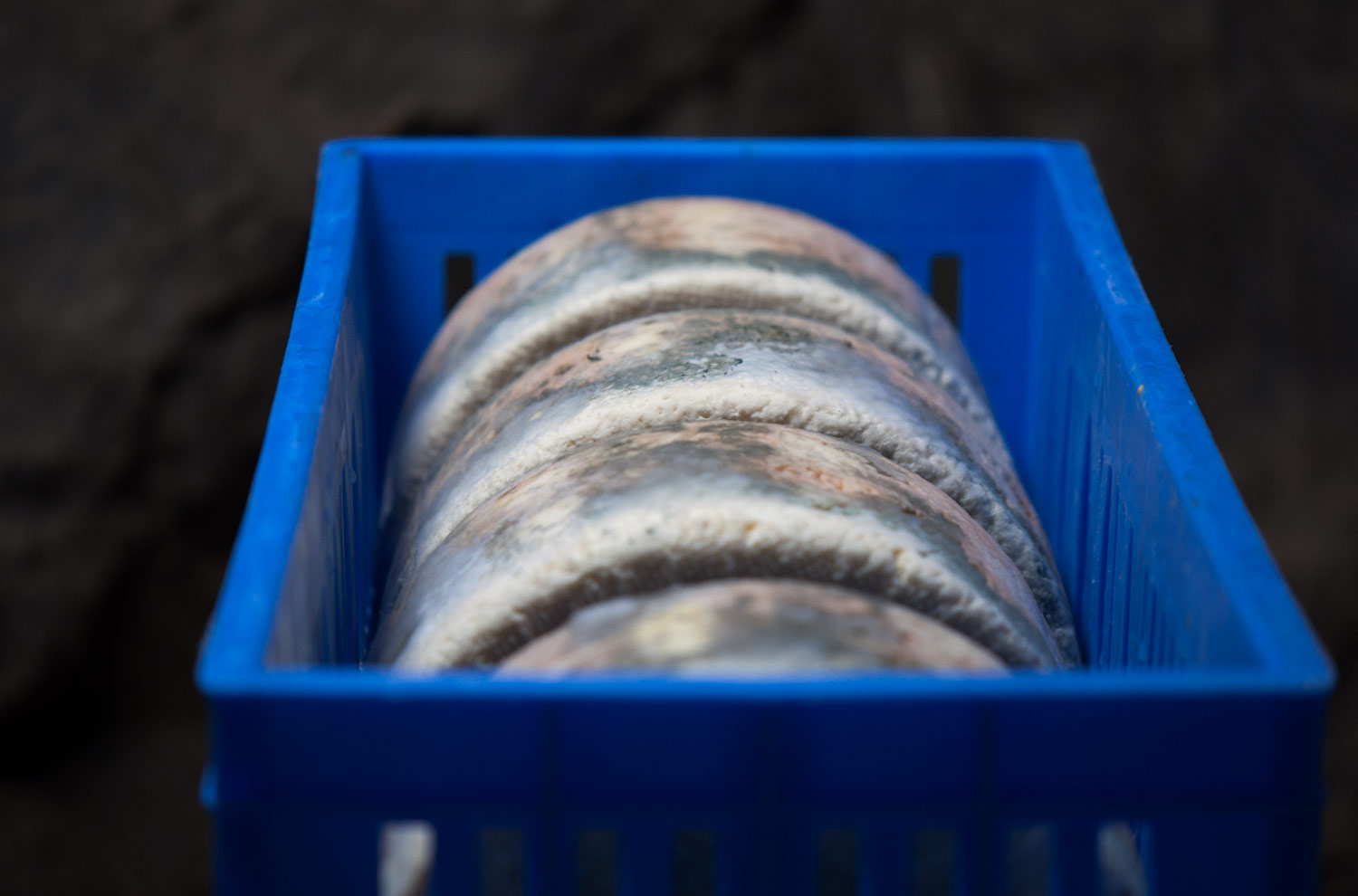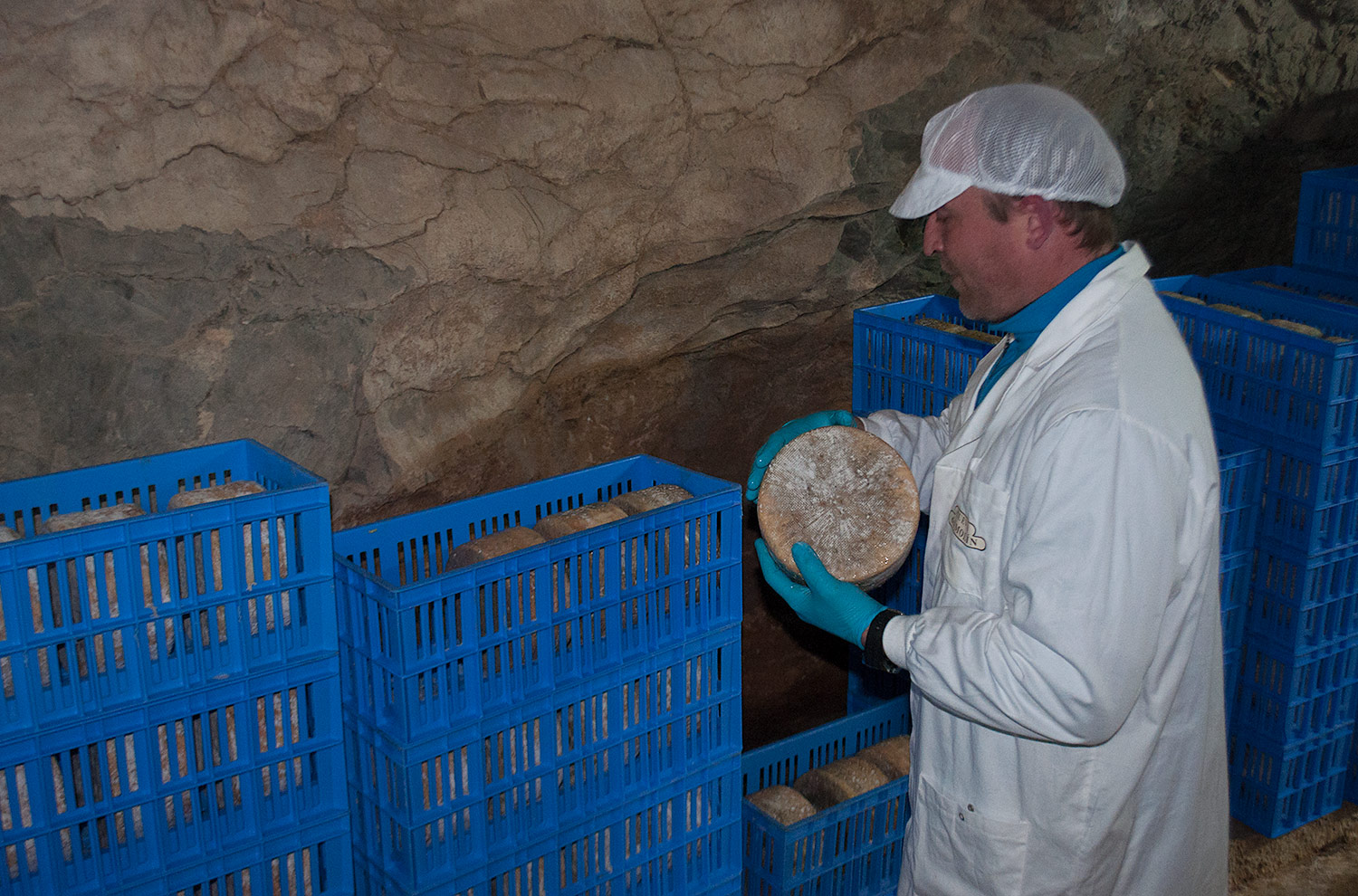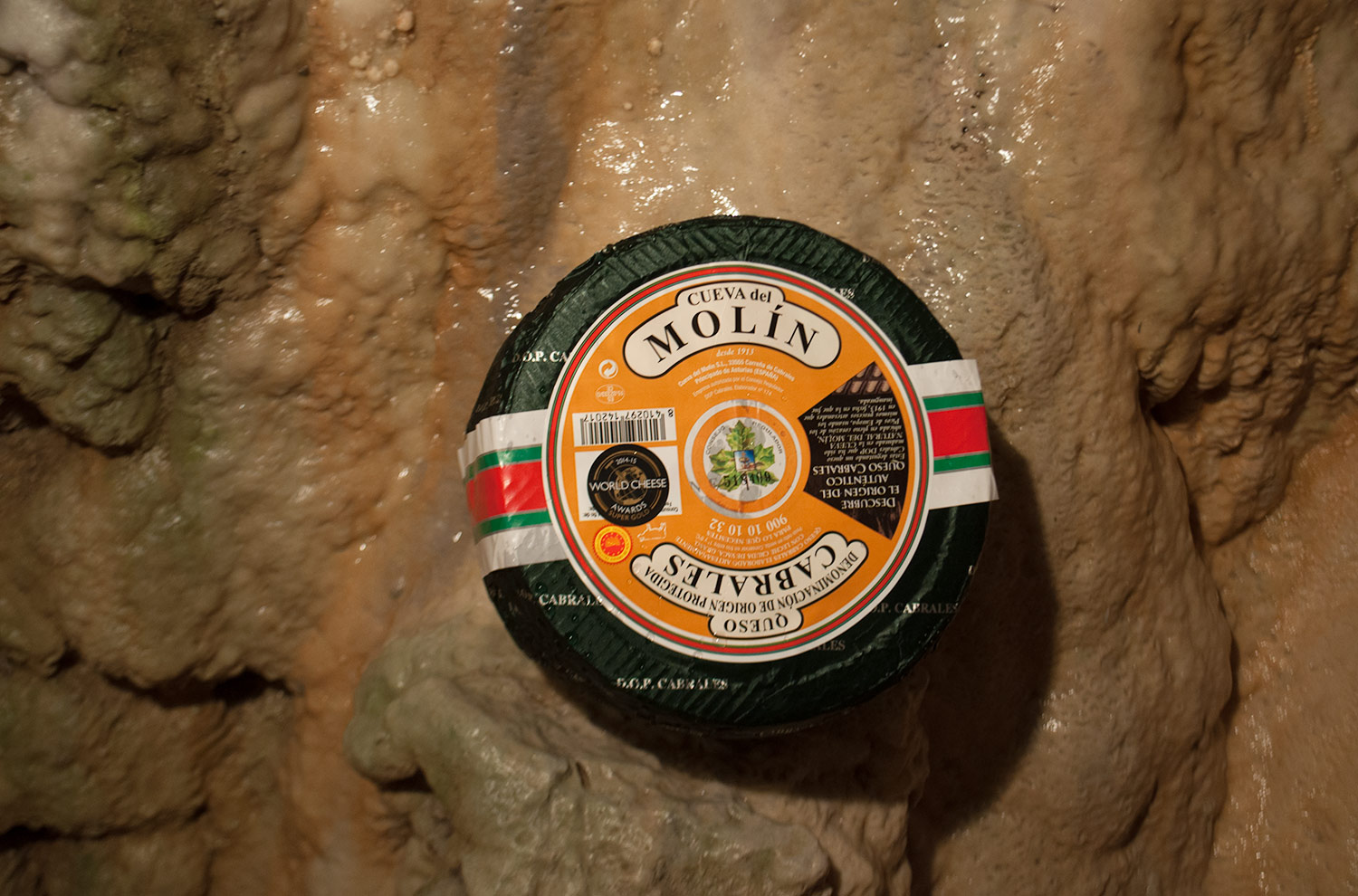 At Cueva del Molín they follow the same traditional maturing method than one hundred years ago. If you wonder how their cheese is made you can visit the caves from this Saturday. Only small groups (12 people at a time) are allowed and booking is essential. The visits will typically run for one hour (weekends only) and the artisans will share the details about the ancient art of maturing cheese in caves.
Cueva del Molín caves aren't as rustic as the ones hidden in the middle of the mountains, the access is relatively comfortable (double check but likely disable access is available) and there is light inside. My first impression was of surprise as for some reason I imagine getting there would be a sort of gymkhana. The smell isn't as strong as I did expect and after seeing the whole process, I appreciate even more how much care and know-how is put into the making of this cheese. The uniqueness of the caves together with the breathtaking landscape is worth the journey.
Cueva Del Molin Dairy
Carreña de Cabrales
33555 - Asturias
Tel. +34 985845132